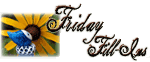 1.
My son's soccer team winning last night after 15 straight losses
is so exciting!
2. Strawberry fields
will soon be here
and offering summer's first sweetness
.
3.
Fresh strawberry shortcake
with homemade whipped cream
sounds like it would taste delicious!
4. Why does
a long hike
,
camping, a day at the beach, a sweaty workout, or a glass of wine
make me feel so good?!
5.
The Grand Canyon
is something I've always wanted to see.
6. It's sad when
people become shut off to their feelings
.
7. And as for the weekend, tonight I'm looking forward to
starting a new book
, tomorrow my plans include
exercising and Easter Bunny prep
and Sunday, I want to
visit my parents and eat jelly beans
!